AMPCO Contracting, Inc. provides a full line of environmentally safe demolition services to industries throughout the United States and Canada. Since the company's inception, AMPCO has built a veteran staff of experienced project managers and heavy equipment operators. We self-perform all of our demolition services and own all of our equipment, which allows us to be competitive while maintaining the highest safety standards.

AMPCO's leverages its leading Environmental and Earthwork Divisions to place its Demolition Services as the cornerstone of a turnkey approach to demolition and all preconstruction services. This turnkey approach dovetails all our trades into a seamless, high production project during the preconstruction phase.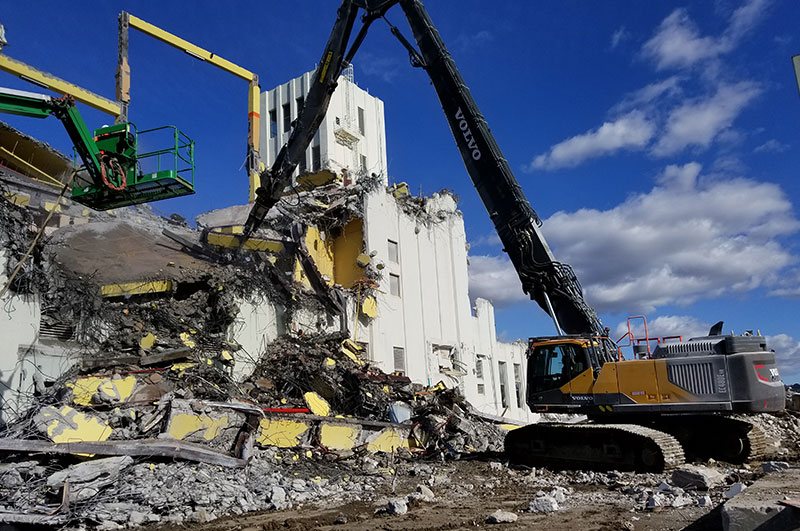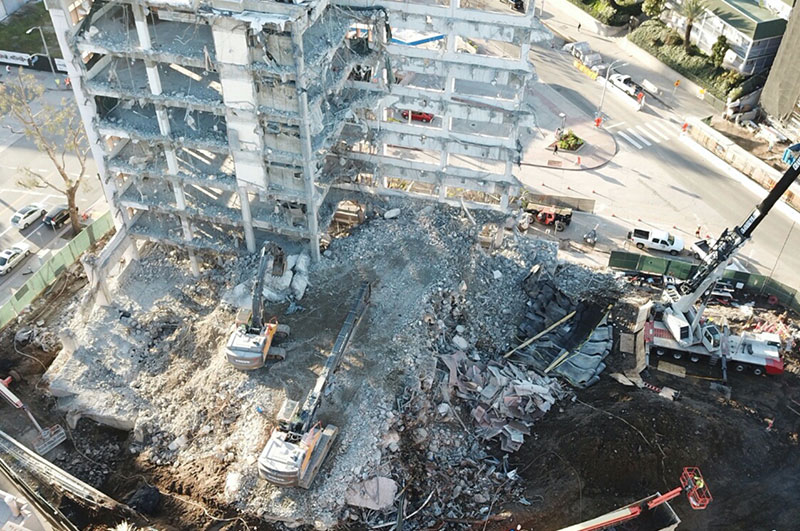 From complete structural demolition and large industrial site clearing to extensive interior demolition and historical site renovations, AMPCO brings world class service and expertise to each project, which has allowed AMPCO to build strong relationships with many of the largest real estate developers, plant managers and general contractors in the country. AMPCO's proposals offer skilled project management, aggressive scheduling and precise demolition practices.
Other demolition services include implosions, selective demolition, tank decommissioning, 24/7 emergency response, site preparation, historical renovations, footing removal, concrete saw cutting and hazardous clean up of superfund sites.