AMPCO Contracting, Inc. has spent the last decade building a reputation for superior demolition, environmental and earthwork services throughout California.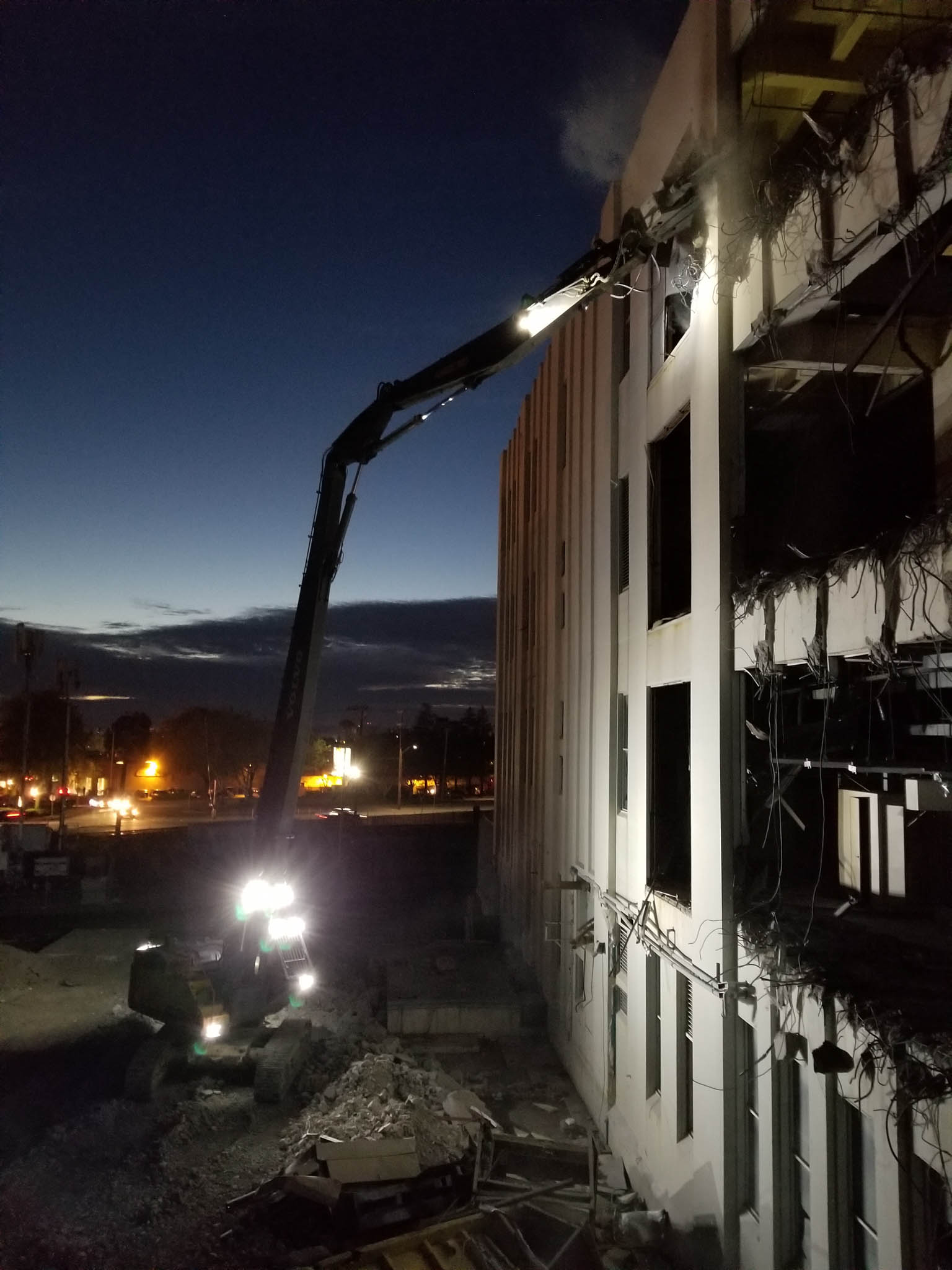 By combining an entrepreneurial spirit with precise project and business management practices, AMPCO has grown from a small local contractor to a regional powerhouse with more than $70 million in annual revenues in just 10 years. We are now poised for exponential growth in new markets.
Started by Andrew Pennor in 2004, AMPCO has grown into one of the largest preconstruction contractors in the California. However, the goal was never to be the biggest, it's to be the best. AMPCO has spent endless hours honing its operations and project management expertise in order to be one of the most competitive demolition, abatement and earthwork contractors, while providing premiere service to all its clients.

We realized early on that in order to provide truly comprehensive preconstruction services, we needed to be licensed experts in all aspects of demolition, environmental abatement and earthwork. AMPCO holds all licenses pertaining to these three major components of preconstruction. This allows AMPCO to vertically integrate all it services into a turnkey approach to service our clients.
By having one of the most comprehensive licensing portfolios, AMPCO is allowed more flexibility with production and project management. This leads to tighter schedules that often come in under budget and before the deadline. We maintain a crew that is versatile between all preconstruction scopes so many of the same team members are on the job through each phase of the project, ensuring production levels are maintained from day one.
Our company's vision, mission and values are the cornerstones of our culture. They guide our strategy, define our goals, and serve as a constant reminder of AMPCO's high performing & empowered culture.

Values
Our commitment to safety is the foundation of our success. Our people are the heart of our business. Our clients are our valued partners. Together, we continue on our path to success as equals.

Vision
Providing superior site packages to streamline the preconstruction process.
AMPCO CONTRACTING, INC. DIRECTORY
AMPCO CONTRACTING, INC. DIRECTORY
AMPCO CONTRACTING, INC. DIRECTORY
Our Sales and Estimating Team
AMPCO CONTRACTING, INC. DIRECTORY
WHERE
TALENT
SETS THE FLOOR &
CHARACTER
SETS THE CEILING
For Further Inquiries Call

Here at AMPCO, we believe that simplicity is the key to success. We apply our extensive experience and outstanding project management skills to get the job done right the first time, on time, and on budget. Let's chat to see how we can help with your project needs.